The works on Phase 2 will be carried out on the section between Moshe Baram Way and Ha'Uman Street. The work includes infrastructure works, road paving, sidewalks and a bicycle lane, traffic lights, lighting, landscaping, and street furniture.
The project is the implementation of the approved (TABU) urban master plan No. 71951 to open Pierre Koenig Street south for a further 500 meters to link it to Moshe Baram Way. The area covered by the plan is 93,300 square meters. Building rights according to the urban master plan include 60,000 square meters of commercial space, 190,000 square meters of business space, and 10,000 square meters of public buildings.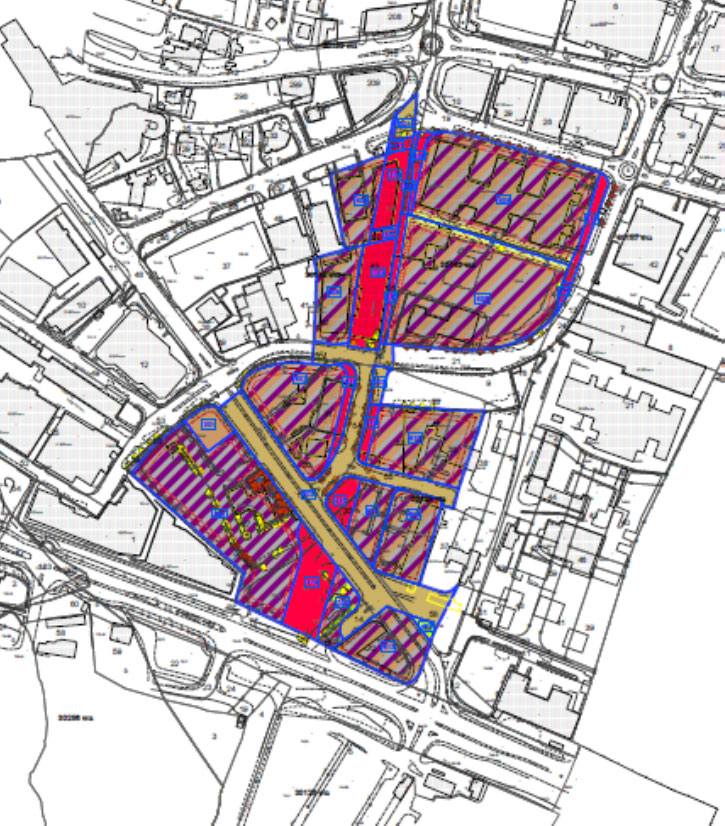 In this way, a 1.5-kilometer-long central avenue will be created with 30-story buildings built on privately owned lots, creating a transportation axis, commercial and workplaces, entertainment and homes, which will stretch from Moshe Baram Way to the Oranim Junction at its northern point. This is the infrastructure flagship project of the Talpiot area renewal project and its reincarnation as a mixed-use area which also includes the construction of thousands of housing units. Work on the light railway that will traverse the area in the section between HaParsa Street and the Oranim Junction is scheduled to begin in March 2022.
Presently, three major private construction projects are in progress along Pierre Koenig Street. The Triumph lot, the Bezeq-Kolmobil lot, and the Kiryat Ono College in the Zol U'begadol lot. These projects encompass tens of thousands of square meters of commercial and office space which will become available within three years, alongside residential units built according to the building rights provided as part of the new master plan.
Stage 1 of the project has been completed and connects Moshe Baram Way and Ha'Uman Street.  
Stage 2 of the project was begun in 2020 and includes temporary neighborhood enhancement works in the section between Ha'Sadna and Ha'Uman Streets.
Stage 3 will involve the construction of an underground public parking lot that will provide 600 parking spaces beneath the length of the main thoroughfare as part of the integrated transportation and parking concept for Talpiot. Above the parking lot will be built the Ha'Uman to Ha'Sadna Street section.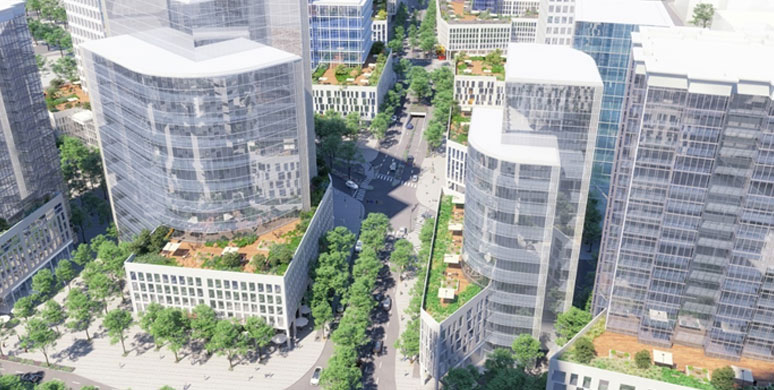 Pierre Koenig Street – the view from Moshe Baram Way, north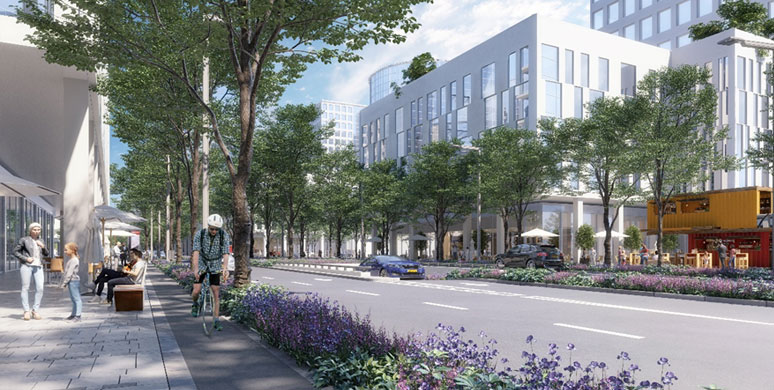 Pierre Koenig Street – the new public space in Talpiot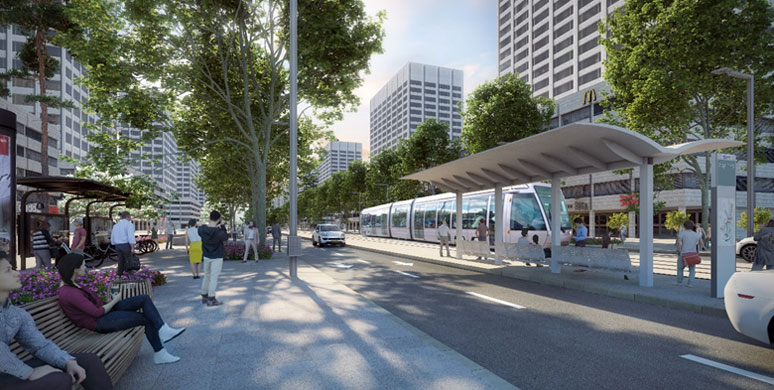 The light railway on Pierre Koenig Street